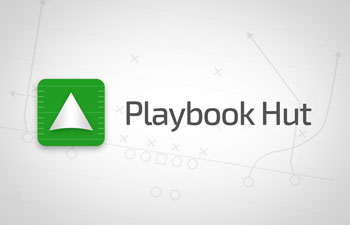 Playbook Hut
Playbook Hut is a football playbook maker for football coaches who want to draw their own football plays and easily organize their playbook.
After publishing multiple books for football coaches and players, I realized that one of the biggest problems coaches have is in drawing and organizing the plays in their playbook. So, I set out to create a tool that removes all the hassle of drawing plays on pen and paper by making it incredibly easy to digitally draw football plays. This tool ended up becoming Playbook Hut and has evolved into a full-fledged football playbook management system used by football coaches all across the country.
Playbook Hut has become my favorite website that I have ever created due to the fact that it combines my passions for programming and the sport of football.
Initially launched in 2018, Playbook Hut continues to see upgrades and improvements that aim to make it the absolute best football playbook maker software available for any football coach.