Books
»
Best Youth Football Plays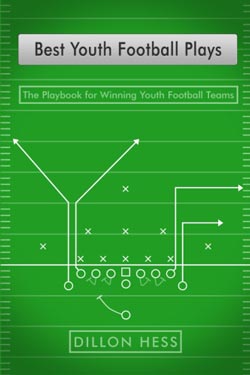 Best Youth Football Plays
The playbook for winning youth football teams.
The Best Youth Football Plays book is the best way to transform your team and develop the strategy needed to become a winning Youth football team.
Coaches for youth football teams are not always equipped with the same tools and training as professional football coaches. The Best Youth Football Plays book provides youth football coaches with all the important offensive techniques, strategies, and plays needed to gain yards, score touchdowns, and win games on the youth football field.
The strategies found within this book easily translate to higher levels of football competition, however, they are specifically tailored to the skill sets most often found in youth football leagues to put your youth players in the best position to succeed.
By leveraging the football concepts found in this book, a youth football team will have a significant strategic advantage against their opponents throughout the season.
Touchdowns are waiting to be scored.
The Goal Line is waiting to be crossed.
The End Zone is waiting for your team to celebrate.
Find out how to get there through the plays found in this book.