Books
»
Best Football Drills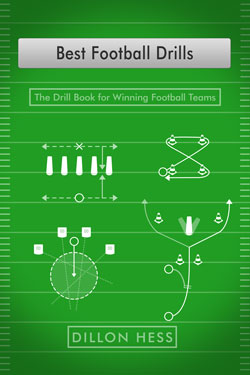 Best Football Drills
The drill book for winning football teams.
The glory of the gridiron is paid by the sweat of the practice field. No team wins football games without first winning their football practices.
Featuring hundreds of pages of proven and effective football drills, the Best Football Drills book prepares players and coaches to practice like champions.
Whether you are a head coach leading an entire team, or an individual player looking to get the upper hand on your competition, this book will equip you with everything it takes to excel in practice and dominate in the game.
Successful drills lead to successful practices.
Successful practices lead to successful games.
Successful games lead to successful teams.
Start planning your team's success with the drills found in this book.