Books
»
Best Basketball Drills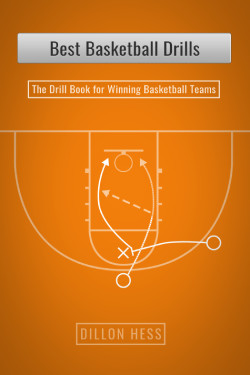 Best Basketball Drills
The drill book for winning basketball teams.
Success on the practice court paves the way for success on the scoreboard. Every great basketball player is built through great preparation.
From fundamentals to advanced strategic scenarios, the Best Basketball Drills book equips players and coaches with the basketball drills, tips, and techniques needed to plan and execute successful basketball practices.
The skills developed in these drills will send players into the game with confidence where they will let the shots fly and light up the scoreboard.
Great drills lead to great practices.
Great practices lead to great games.
Great games lead to great teams.
Build a great basketball team with the drills found in this book.